Japanese-inspired Apartments close to Melbourne city centre
Private Clube Rules     Current Vacancies            Floor Plans
People who baulk at living in a CBD mega tower but want to be close to the city centre are discovering West Melbourne as a quieter alternative.
The high-end Ikebana Apartments at 130-154 Dudley Street, West Melbourne, features a facade with cascading flower beds and formed concrete replicating torn paper. It consists of 133 two-bedroom apartments and 108 one-bedroom apartments – and extensive communal facilities. Most apartments come with a car park, with 199 car spaces in the project.
The Ikebana Private Club on the rooftop features landscaping by renowned gardener Jack Merlo, a teppanyaki grill, karaoke room, indoor/outdoor lounge, a firepit and private dining areas. Jack Merlo has also designed lush sunken gardens between the three buildings.
A feature of Ikebana is the two VIP Spa Retreats, which can be booked at no cost by residents for private entertaining with their own spa, barbecue, bar and moonlight cinema.
You can get away with your friends for a rooftop barbecue overlooking the CBD, but not with everybody else, residents can book for the night and take 10 to 20 friends up there.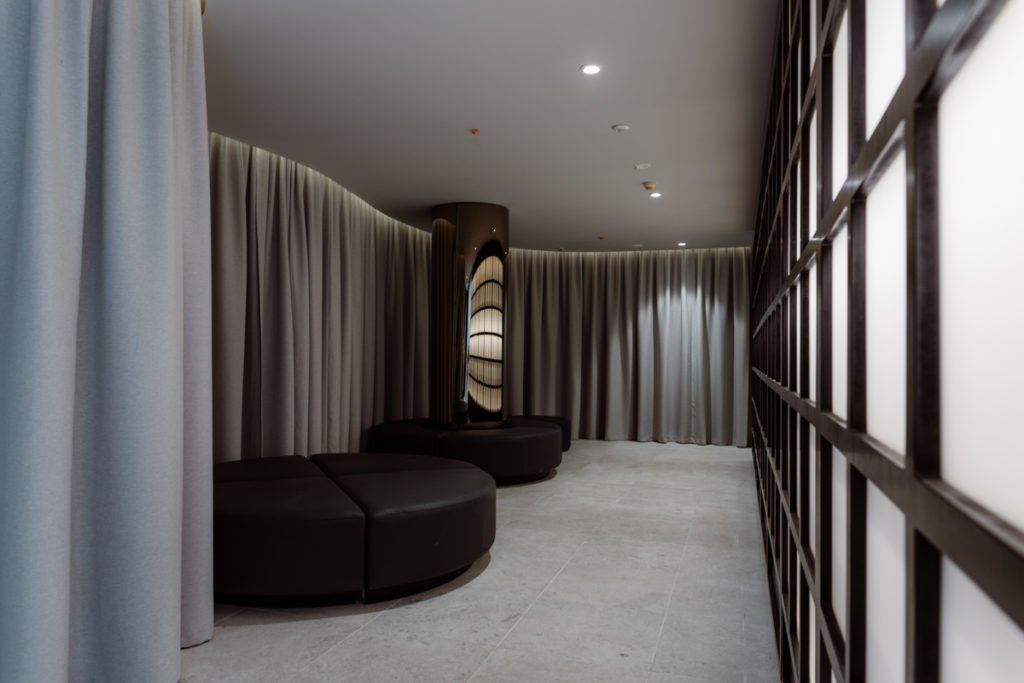 The development is next to Flagstaff Gardens, a free tram stop, 400 metres from North Melbourne and Flagstaff train stations, 600 metres from the Queen Victoria Market and a few hundred metres from the CBD and Docklands.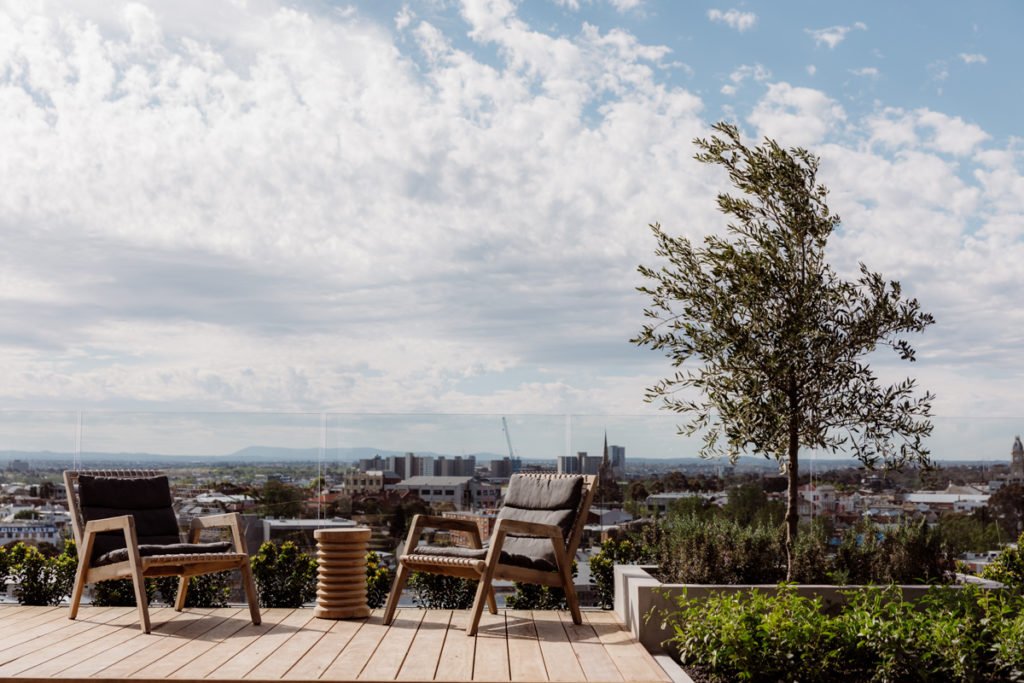 The building at an up-and-coming area with a lot of really cute little cafes popping up and you can walk everywhere.